Pokémon at Challenger this Christmas!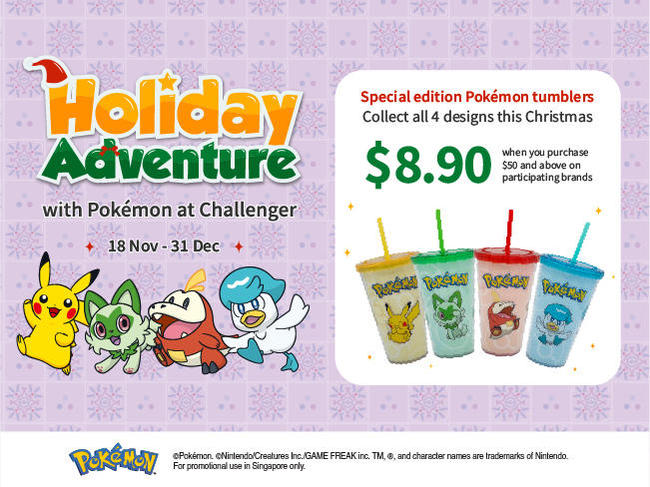 From NOV 18 to DEC 31, Challenger will be selling special edition Pokémon tumblers at $8.90 each.
There are 4 designs, featuring Pikachu and 3 new Pokémon from the Pokémon's latest game: Pokémon Scarlet and Pokémon Violet.
These tumblers are now available at islandwide Challenger stores.
1. The tumbler is a PWP item. Customers are entitled to buy the tumbler at $8.90 each after spending $50 or more on participating brands in Challenger's campaign.
2. For purchases made online: present relevant receipts in the physical stores to qualify for the purchase of tumblers
3. Campaign T&Cs apply
https://www.challenger.sg/holiday-adventure-with-pokemon-promotion