Pokémon TCG Town League will be held late July 2022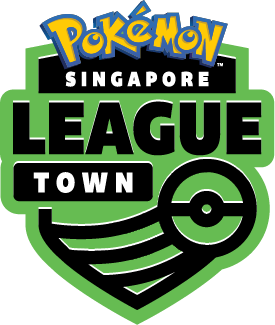 Hi Trainers, have you prepared yourself for Pokémon TCG official tournament? From late July, your local TCG Gym shops will be hosting the Pokémon Town League!

Check out The Event Outline as follows :
・Event Date : Sunday, July 24, 2022
・Event Venue : Active Game Collection (8D/E Yio Chu Kang Rd, ICB Shopping Centre,Singapore 545522)
・Participation Fee (SGD) : $10
・Capacity : 40 Players
・Regulations : Standard Regulation
・League Category : Open League
・Winner Prize : Regional League Invite and Round 1 Bye, 3 additional Booster Packs.
*All players will receive 2 Booster Packs for completing the tournament.

How to Participate
Pre-register your slot online.
If the capacity is exceeded during the pre-registration phase, the tournament participants will be decide by lottery.
*If there are some space available after pre-registration ended, we will accept walk-in registration by first come first served. (Please note that pre-register participant will be priority).

Registration Period: July 12 - 22, 2022
Registration Online Form : https://forms.gle/4ikbiLHHh5cR7qws6
Participation Conditions : Anyone can participate for Town League
*Please note that if by chance the winner of Town League is non-citizen or Singapore Nationality he/she won't be invited to Regional League.
Available cards to used : English version of Pokémon TCG only (use of cards in other languages is prohibited)

Tournament Schedule
Reception : 12:30 PM to 1:30 PM
There will be Deck Check during the reception so, please submit your deck list onsite.
Session Start : 2:00 PM

This event is scheduled to be held after taking safety control measures.
The event and event schedule are subject to change pending COVID regulations, and some event dates may move or be cancelled outright. TPC will have the right to cancel the event with any unavoidable circumstances or if we deem it is unsafe to run the Event. We will do our best to give players as much notice as we can if an event is cancelled.
Please kindly be aware of these circumstances when registering.