Pokémon "Cool Battle" series by HORI|Officially licensed Nintendo Switch accessories!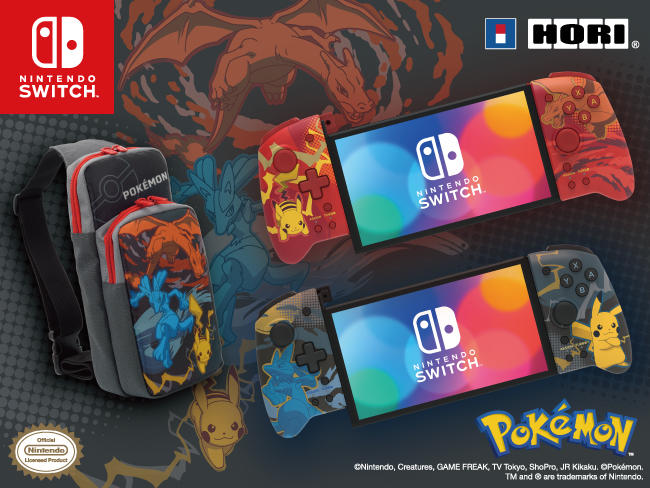 Are you ready?
HORI brings the brand new Pokémon-themed accessories for Nintendo Switch.
The "Cool Battle" Series : featuring Pikachu, Charizard & Lucario! They will all become your strong partners of your adventures!
★Split Pad Pro (Charizard & Pikachu NSW-413A , Lucario & Pikachu NSW-414A) for Nintendo Switch
・Full-size Controller experience in handheld mode, perfect for RPGS, adventure titles and many other genres.
・ Featuring full-size analog sticks, a precision D-pad, and large shoulder buttons designed for comfort and accuracy, even during marathon gaming sessions.
・Advanced features include assignable rear triggers, Turbo functionally, and more.
・With two cool design, Charizard & Pikachu and Lucario & Pikachu, which do you prefer?
(※ Does not include Motion Controls, HD Rumble, NFC, or IR camera.)
★Adventure Pack (Charizard & Lucario & Pikachu) for Nintendo Switch NSW-415A
・Take your gaming set wherever the road leads , with this Adventure Pack.
・The multi-layer storage design is built to mobilize all the accessories you need to take your Nintendo Switch experience anywhere, it also stores smartphones, power banks, etc., for more than just your Nintendo Switch console.
・With a padded adjustable strap, it is comfortable for you to take your game to-go,
・Featuring Charizard & Lucario & Pikachu design , this is a cool and practical adventure pack.
All the products are officially Licensed by Nintendo.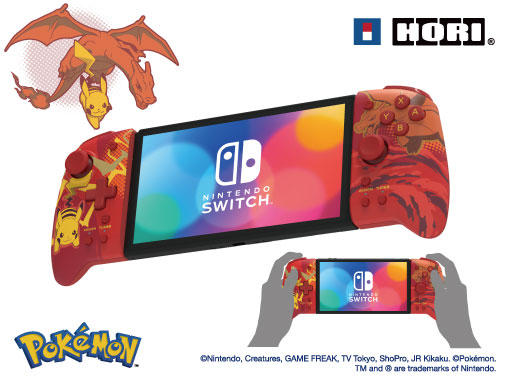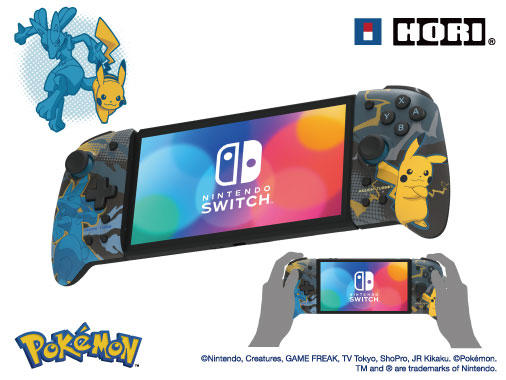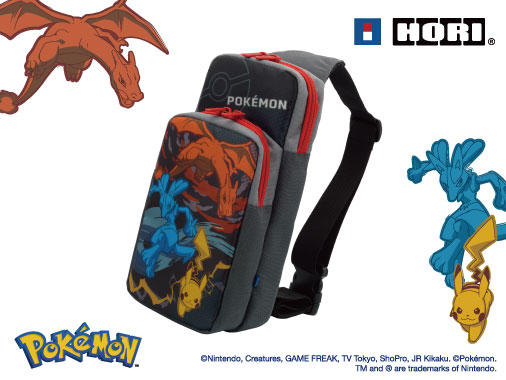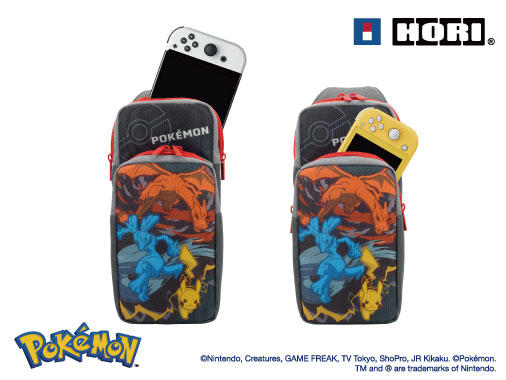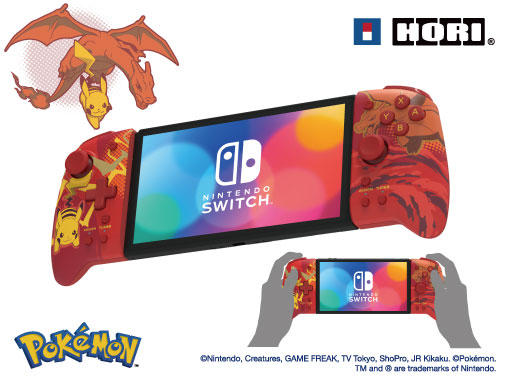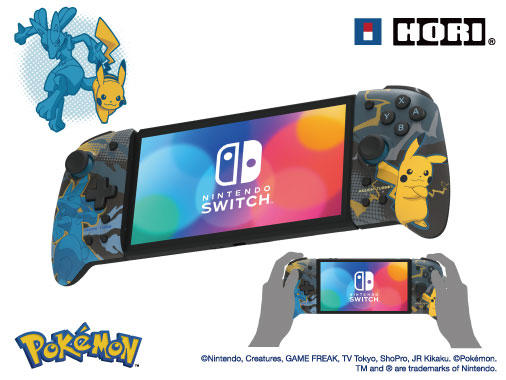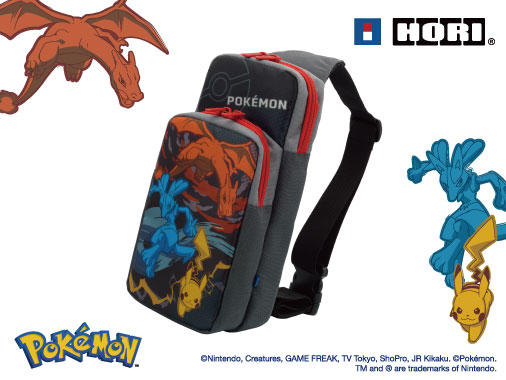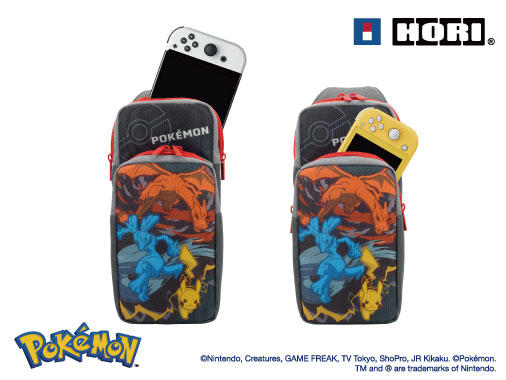 Products
★Split Pad Pro (Charizard & Pikachu) for Nintendo Switch NSW-413A
★Split Pad Pro (Lucario & Pikachu) for Nintendo Switch NSW-414A
SGD 72.0 - SINGAPORE
PHP 2,980 - PHILIPPINES
THB 1,880 - THAILAND
MYR 228 - MALAYSIA

★Adventure Pack (Charizard & Lucario & Pikachu) for Nintendo Switch NSW-415A
SGD 38.0 - SINGAPORE
PHP 1,480 - PHILIPPINES
THB 908 - THAILAND
MYR 110 - MALAYSIA
Precautions
①About 「Split Pad Pro for Nintendo Switch」:
・Make sure that your Nintendo Switch is updated to the latest system firmware.
・This product only works in Handheld mode and must be attached to the Nintendo Switch console to
function. This product cannot be used in Tv mode or Tabletop mode, or as a wireless controller.
・This product does not support the following features:
Gyroscope, Motion IR Camera, Accelerometer, Player LED, HD Rumble,
HOME Button Notification LED, NFC
・This product cannot be used with certain accessoires made specifically for Joy-Con controllers
(such as the Joy-Con Grip and Joy-Con Charging Grip) due to this product's shape and size.
Please do not forcibly install this product into any accessories as
malfunction or damage may occur.

②About 「Adventure Pack for Nintendo Switch」:
・It cannot carry the Nintendo Switch console with the HORI Split Pad Pro attached.
Manufacturer
HORI USA