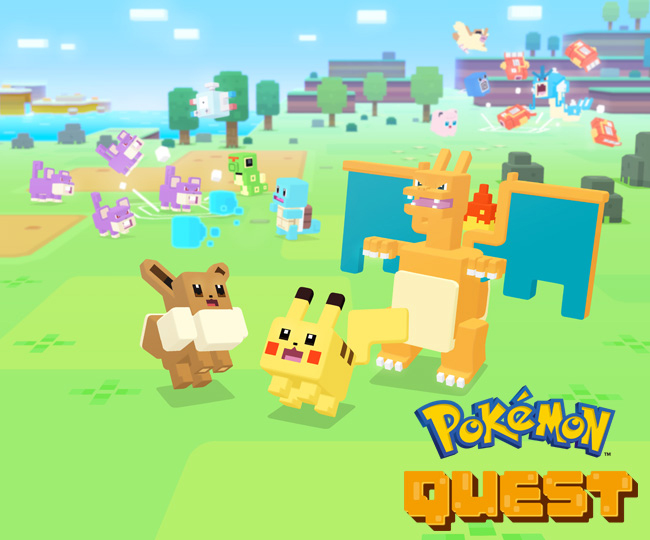 Tap your way through simple and rambunctious expeditions!
iOS/Android version of Pokémon Quest Download now!
This title is the first Pokémon spin-off game handled by GAME FREAK inc., the creators and developers of the Pokémon main series games.
Note: Basic gameplay is free to play (some items are available for purchase).

The Pokémon you know and love have turned into...cubes?!
Head out in search of loot on Tumblecube Island—a land where everything is a cube!
The setting for this adventure is Tumblecube Island—a land where everything's a cube. Your goal is to find the awesome loot said to be hidden on the island.
Head out on expeditions in search of loot with your cube-shaped Pokémon buddies!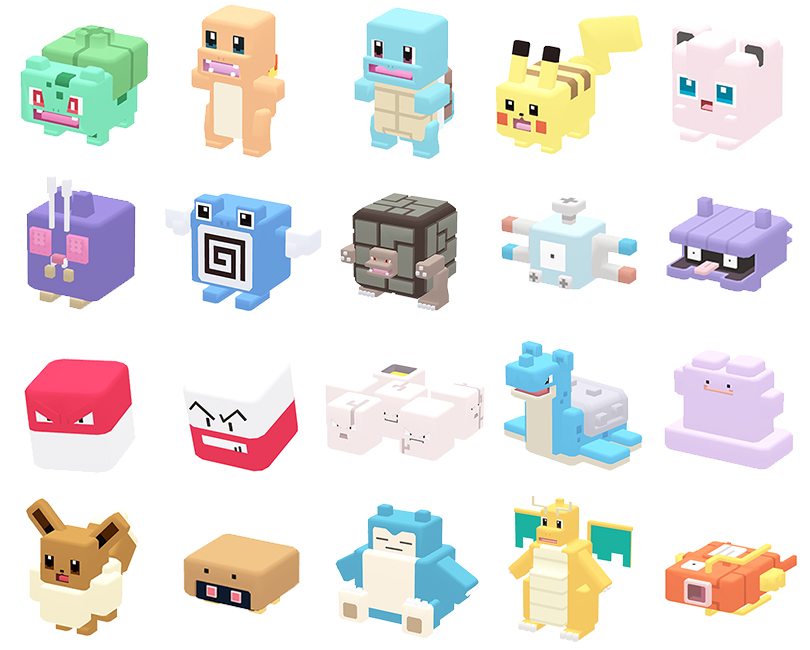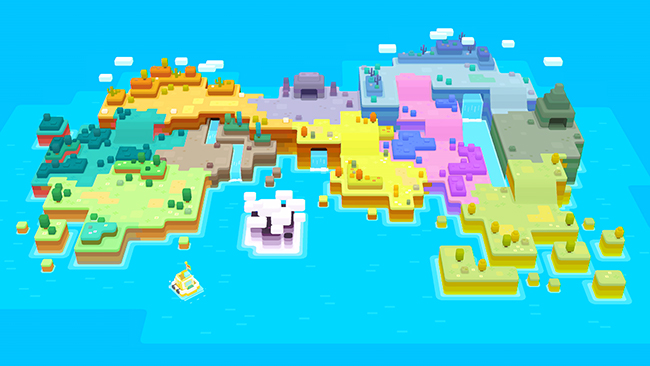 At the base camp for your expeditions, Pokémon will be playing.
You might see some adorable sights if you peek in on them from time to time!

If you tap a Pokémon that's at your base camp, it will answer with its cry, and it might give you a cute look!
All the bouncy Pokémon in the Pokédex are cubes, too!
Battle by tapping! The simple controls make for lively and fun battles!
Danger is lurking, so you'll need the help of your Pokémon buddies on your expeditions of the island.
When wild Pokémon appear, your Pokémon will battle feverishly and knock them out one after another!
You'll be able to enjoy battles that you control simply by tapping.
As you continue on your expeditions, you'll also be able to get handy items!

When you play in auto mode, your Pokémon will automatically unleash their moves as they progress.
Befriend Pokémon to make your own unique team!
You can use the items you get from your expeditions to befriend more Pokémon or make your Pokémon stronger.
Make more buddies to create a team that's all your own, and head out on more expeditions!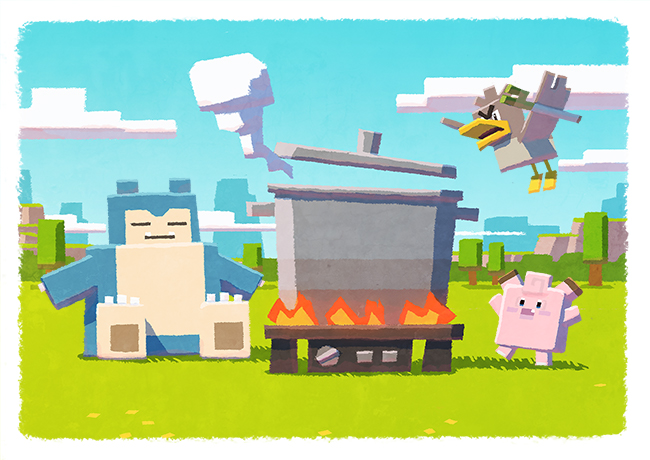 ◆ Cook up the dishes that Pokémon love, and you'll befriend more of them!
What happens when you cook with the ingredients you find on expeditions?

Pokémon are lured in by the delicious aroma and come to visit your base camp!
It seems that different Pokémon will come to visit depending on which ingredients you cook with.
◆ When you use Power Stones, which are special items that you'll find on expeditions, you can power up your Pokémon. Your Pokémon can learn new moves and change their characteristics. Power up your favorite Pokémon in your own unique way!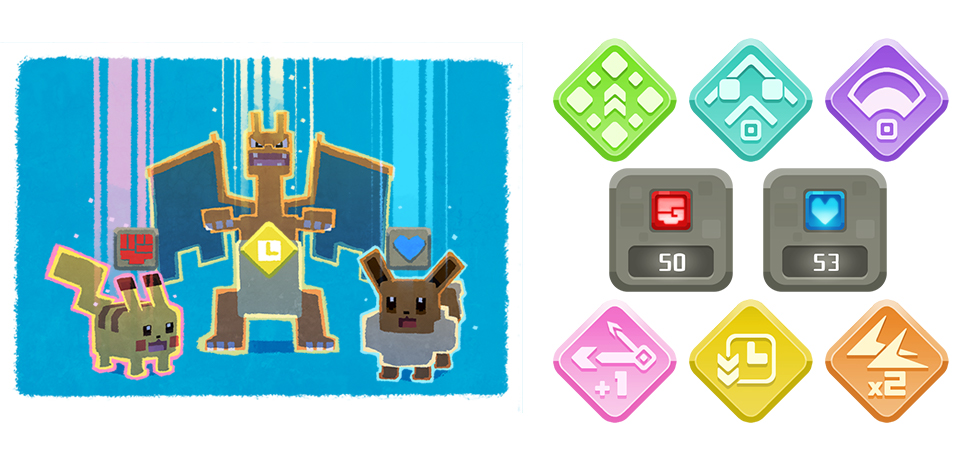 Try making teams that utilize the different characteristics of Pokémon. This is a team with two close-range Pokémon and one long-range Pokémon. The two up front take most attacks while the one in back unleashes powerful moves!。

Use your Power Stones to the fullest to make a strong team that's all your own, and head on to the next stage!
Decorate your base camp with cute decorations!
Your base camp is your home for this adventure, and you can decorate it however you like with cute and fun decorations! These decorations can also make your expeditions on the island more beneficial.
Items that will be handy for your expedition will be available for reasonable prices (purchasable).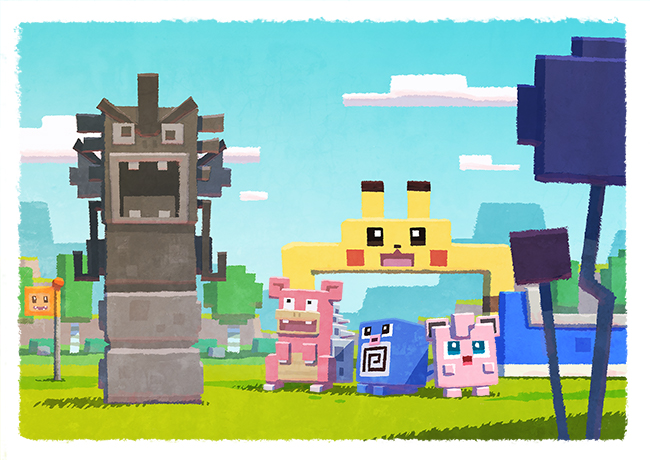 The Pikachu Surfboard will greatly increase the chances of multiple Pokémon being lured to your base by your cooking!

The fashionable Fearow Weathervane doubles the Exp. Pokémon get from Level-Up Training!

Maybe it will match your base camp nicely? The Venusaur Planter is a highly recommended item.
Decorate your base camp however you like with decorations!
Product information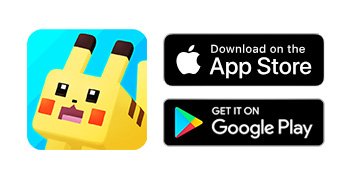 Product name
Pokémon Quest
Compatible hardware
Planned release date
iOS/Android version: Download now
MSRP
Basic gameplay is free to play
(some items are available for purchase).
Genre
Action RPG
Publisher
The Pokémon Company
Sales
iOS/Android versions—The Pokémon Company
Production
GAME FREAK inc.