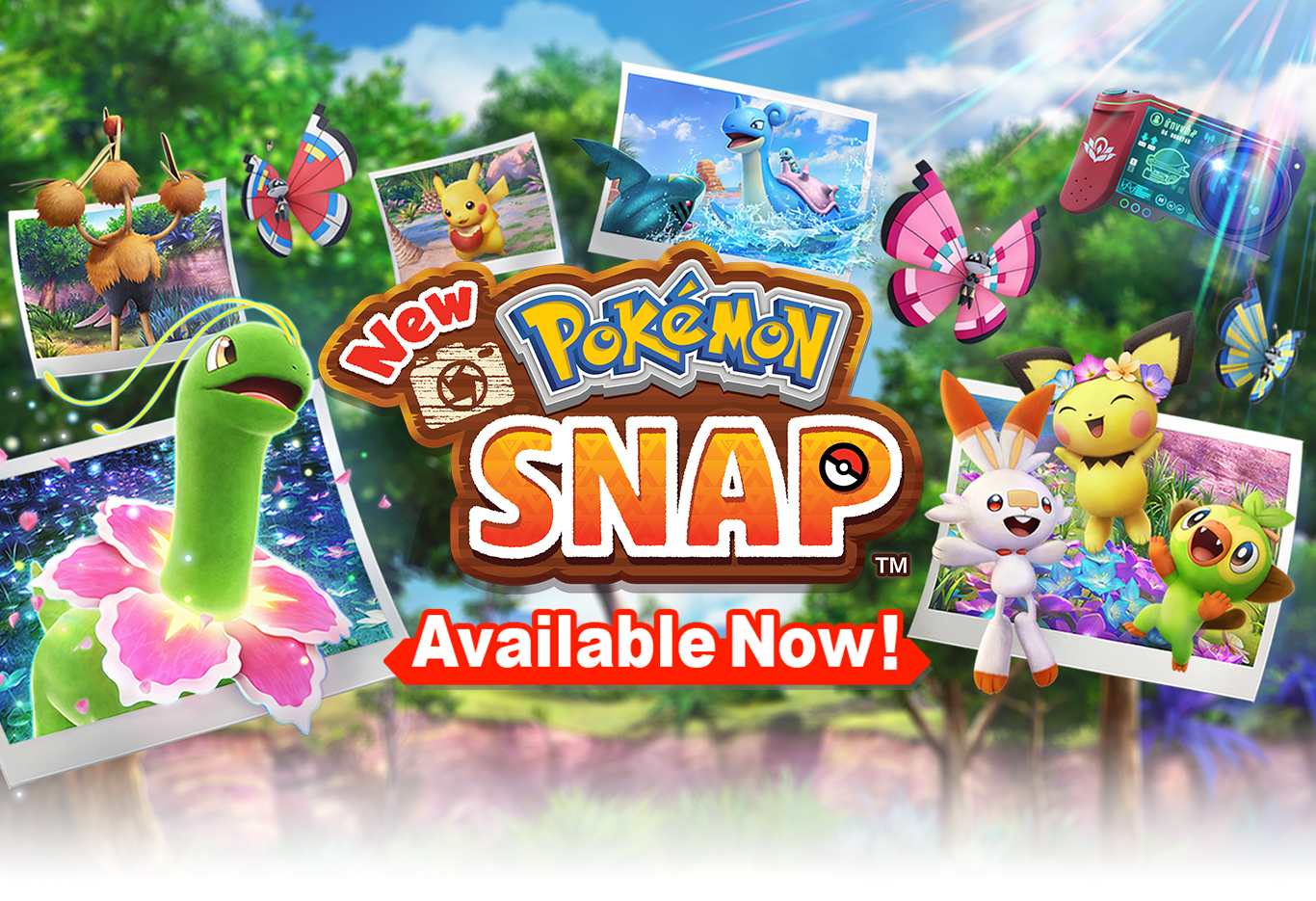 NEW POKÉMON SNAP
New Pokémon Snap is an all-new game that's inspired by the 1999 Nintendo 64 game Pokémon Snap. This Nintendo Switch adventure will take you to islands unknown, where you'll research many different Pokémon in their natural habitats.
At the request of Lental region's own Professor Mirror, you'll venture from island to island on an ecological survey, photographing Pokémon thriving in the wilds. Build your own Pokémon Photodex as you observe wild Pokémon behaving as they only would at home in nature!
Product information
Title

New Pokémon Snap
Release date

Friday, April 30, 2021
Publisher

The Pokémon Company
Sales

Nintendo Co., Ltd.
Developer

Bandai Namco Studios
Platform

Nintendo Switch, Nintendo Switch Lite
Genre

Camera Action
Players

1
Available languages

Japanese, English, French, Italian, German, Spanish,Korean, Traditional Chinese, Simplified Chinese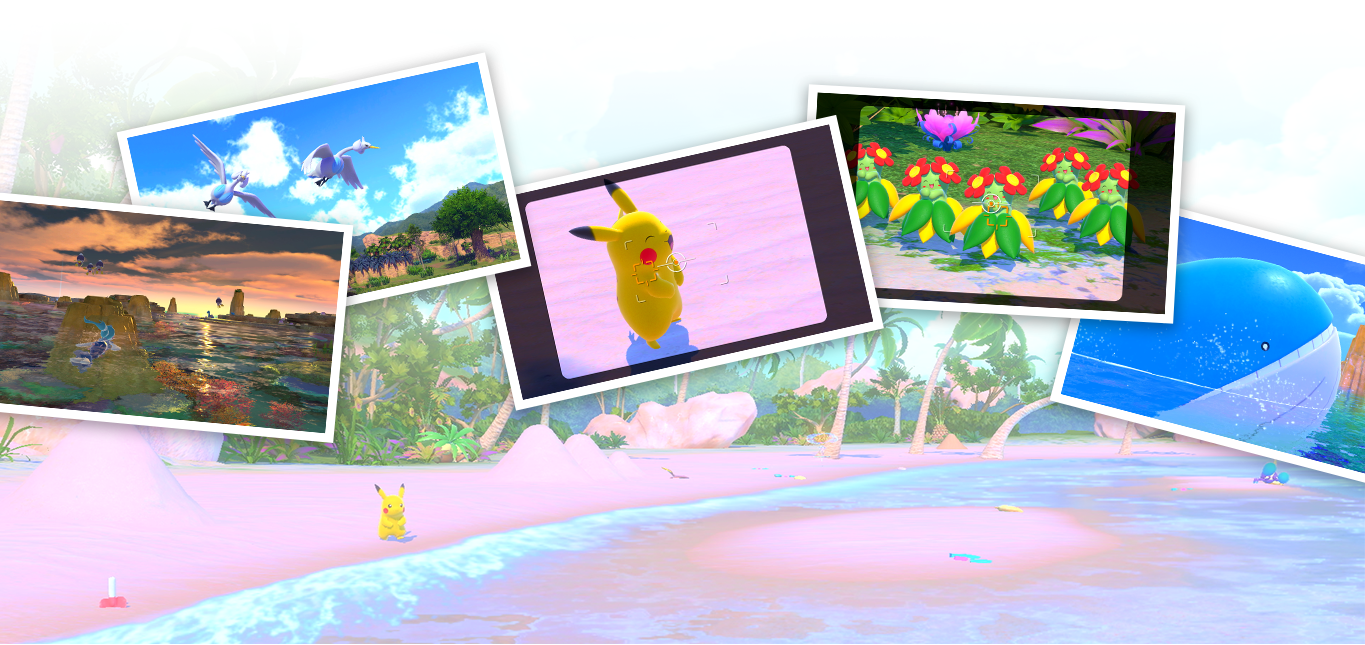 *screenshots are from a title under development.