Z-Power Ring:Perform a Z-Move and activate Z-Power!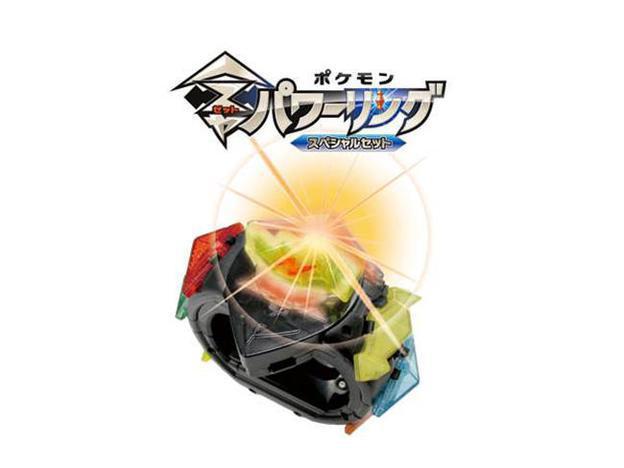 Z-Power ring is a role play toy for fans to experience Pokémon trainer's work!
・Put and rotate new Z-Crystals to enjoy the Sound/Light/Vibration of Z-Power. 1st generation Z-Crystals can be acquired but not be rotated.
・Shake the Z-Power ring as performing a Z-Move can active Z-Power!
・Z-Moves will be synchronized when you play the Nintendo3DS game "Pokémon Ultra Sun and Pokémon Ultra Moon". Enjoy the in-game activation!

The set includes Z-Power Ring, Z-Crystals and Mimikyu Moncollé figure.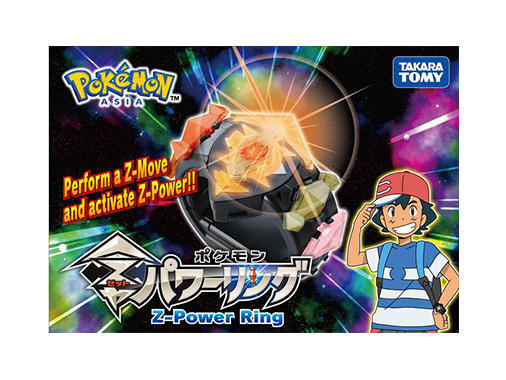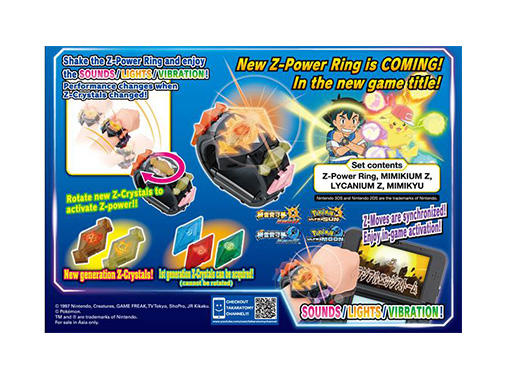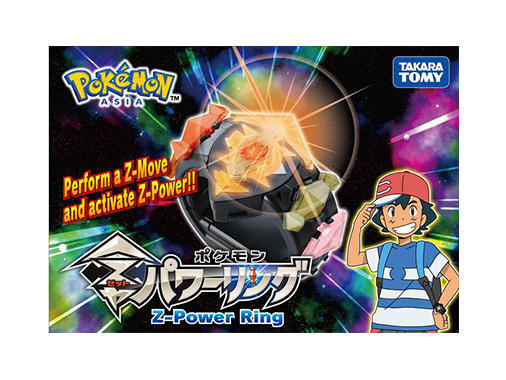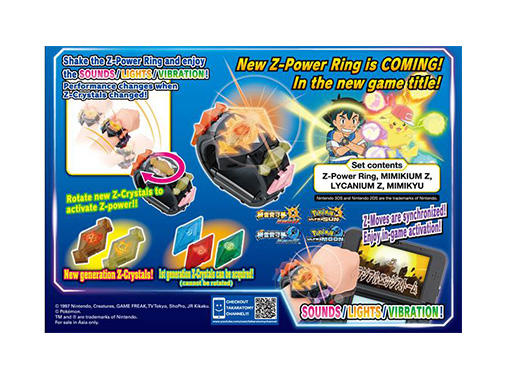 View Goods
| | |
| --- | --- |
| Manufacturer | Manufactured by Tomy Asia Ltd.under license from Tomy Company, Ltd. |
| Address | Address: Rooms 1212-1216A, Star House, Tshimshatsui, Kowloon, Hong Kong |
| Promotion Video | https://www.youtube.com/watch?v=IAMGmyvToI4 |