A smile adventure awaits with ZenyumSonic™ Go Pokémon Collection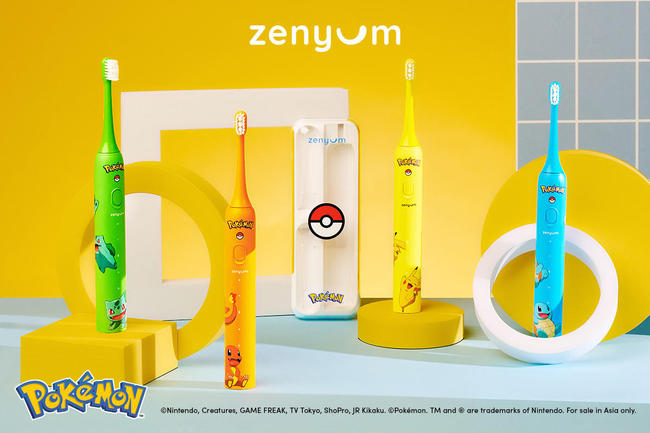 Choose the perfect Pokémon brushing companion - now available in four playful designs!
Calling all Pokémon fans! Zenyum is proud to announce the latest addition to its award-winning ZenyumSonic™ Go electric toothbrush range. For the ultimate smile adventure, experience the brand new ZenyumSonic™ Go Pokémon Collection. Choose from four unique designs featuring the starter Pokémon: Pikachu, Charmander, Bulbasaur, and Squirtle. The collection also includes a custom-made travel case printed with Poké Ball designs, which can hold one electric toothbrush and two brush heads. Perfect for keeping each Pokémon safe!
Niclas Hildebrand, VP of Consumer Products at Zenyum said, "As our biggest product launch to date, the iconic Pokémon Collection is set to spread smiles across Asia with its playful designs and powerful features. Our all-new ZenyumSonic™ Go Pokémon Edition power brushes are a great way to start a New Smile Ritual this year. Armed with your starter Pokémon brush, your daily oral care routine can now be even more fun and exciting."
All ZenyumSonic™ Go Pokémon Collection electric toothbrushes come with proprietary innovative features for a deeper and efficient clean. With a 25-day battery life, three cleaning modes and a 2-minute Smart Timer, the ZenyumSonic™ Go Pokémon Collection was made for every colourful personality. Each power brush also lights up in its starter Pokémon colour when switched on!
Available online and in retail stores now
ZenyumSonic™ Go Pokémon Collection is available for purchase from 23 October 2023, on the Zenyum website, Lazada, Shopee, as well as selected Guardian and Watsons outlets.
To learn more about ZenyumSonic™ Go Pokémon Collection, visit the Zenyum website here:
https://sg.zenyum.com/pages/zenyumsonic-go-pokemon-collection
Hurry! Catch them all before they're gone!
About Zenyum
Zenyum is the newest innovation in Smile Cosmetics - transforming dental routines from boring chores to exciting rituals.
Founded in 2018, Zenyum is a Singapore-based Scale-Up that began by matching professional dentists with cutting-edge technology to provide 3D-printed invisible braces of the highest quality. With an ever-growing range of oral health products, the company holds true to its mission: to create products and experiences that make Asia Smile More. Zenyum operates in key regions across Asia and has received close to $60M USD in funding from funds like Peak XV (formerly Sequoia Capital) and L Catterton.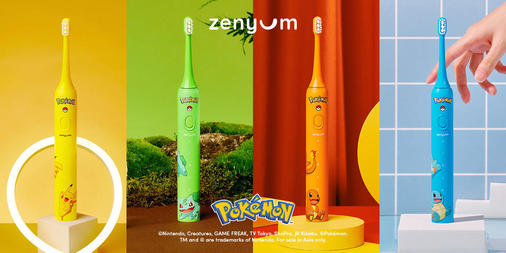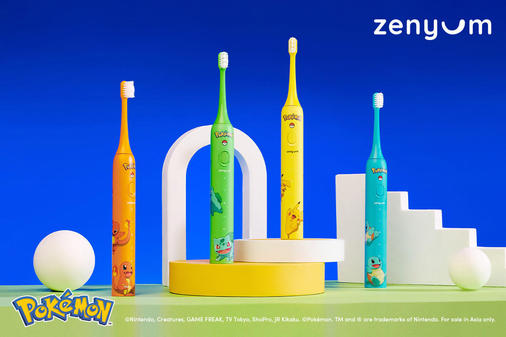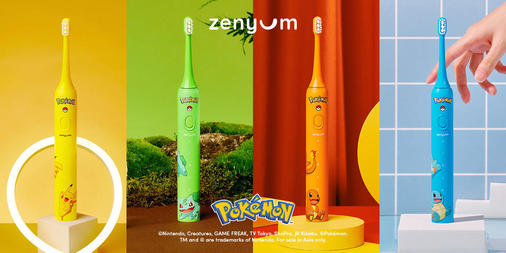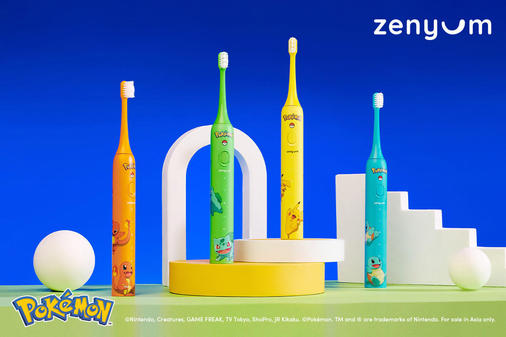 View Goods
ZenyumSonic™ Go Pokémon Collection Electric Toothbrush
・25-day battery life
・2-minute Smart Timer
・Personalised brushing modes (Clean, Gentle, White)
・Unique indicator lights
・Lightweight at only 97g
・IPX7 Waterproof
・Powered by Sonic technology
・USB-C friendly
・1-year warranty + 30-day money back guarantee
ZenyumSonic™ Go Pokémon Collection Travel Case
・Unique Pokémon design
・Travel-friendly
*All ZenyumSonic™ Go Pokémon Collection Travel Cases are sold separately.

ZenyumSonic™ Go Pokémon Collection Brush Heads
・Soft Dupont bristles
・Compatible with ZenyumSonic™ Go