Pokémon Bridal Fair July 2022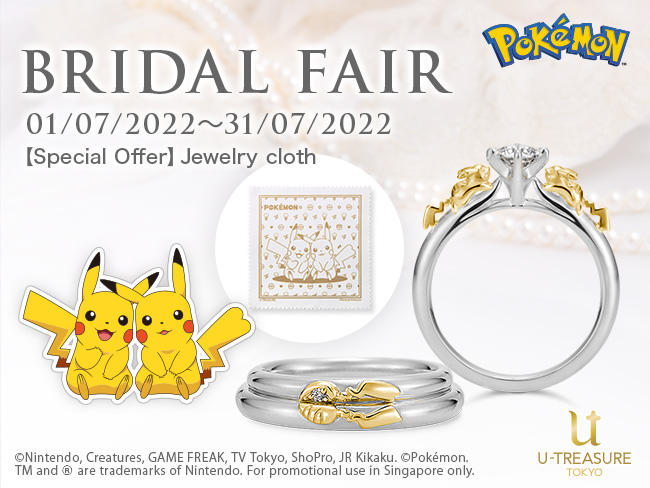 Pokémon bridal jewelry fair will be held from July 1 to 31. During this period, an adorable Pikachu jewelry cloth will be given away with the purchase of K18/PT Pokémon bridal jewelry! Limited offer only for now! The rings will be made to order in Japan and will take about 2 months to be delivered.
We are looking forward to seeing you at our stores or online store with our cute Pokémon!