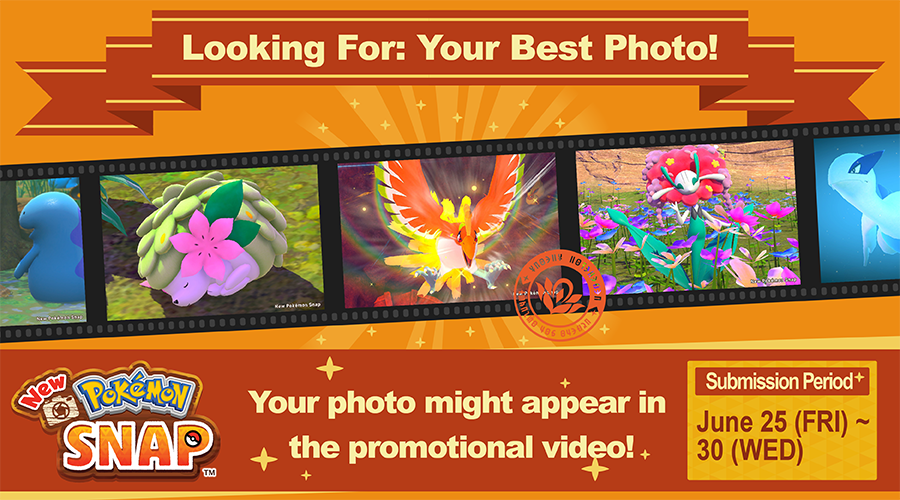 A promotional video for New Pokémon Snap,
the new Nintendo Switch game is under production!
Send your most memorable photo to us!
From the submitted photos,
we will choose a couple to use in the promotional video.
We're looking forward to your participation.

2:00PM June 25, 2021 to 11:59PM June 30, 2021

Post the picture that you took in New Pokémon Snap
at your favorite place in the
comments section of the pinned post

We will choose photos to be used in the coming
New Pokémon Snap video clip by drawing lots
※Submissions after 30th June 2021, 11.59PM will be automatically disqualified.
Please read through the application rules before participating in the campaign.
By participating in the campaign, it is assumed that participants have
read and agreed to the campaign